the reason I'm writing now is that during the past election I was disappointed to see the president's campaign utterly abandoning these ideals of treating your opponents as you yourself would wish to be treated. Good people with principled and profound convictions about when life begins were cynically demonized as "enemies of women." Americans who had worked hard to build businesses, and who had given millions to charity and to the government, were denounced as fat-cats who weren't "paying their fair share" and whose wealth was ill-gotten gain.

These scorched-earth tactics were not presidential, much less Christian, and because the president openly professes a Christian faith, I feel I must speak about this.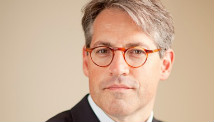 Editor's Note:Eric Metaxas is the author of "No Pressure, Mr. President! The Power Of True Belief In A Time Of Crisis: The National Prayer Breakfast Speech."

By Eric Metaxas, Special to CNN
(CNN)–Imagine that the president of the United States had to sit and listen to you for 30 minutes in a public setting. Imagine that he couldn't escape and had to endure whatever you said. If you disagreed with him politically, would you try to embarrass him? What would you say?
Well, this actually happened to me. A year ago I was invited to be the keynote speaker at the National Prayer Breakfast in Washington, an event attended by the president, first lady, vice president, and 3,500 other dignitaries. No one was more shocked at the invitation than I. Previous speakers include Mother Teresa, Tony Blair and Bono. No pressure.
By the way, I disagree with…
View original post 720 more words